Istanbul unveiled is a series of 4 posts that intends to show, in detail, my 4 favorite "districts" (I have no idea how to call them). The idea is to go beyond the touristic path, as you can find that in every travel book and website, and show you places that usually only locals know.
Reasons to love Fatih: it's home to some of the most impressive monuments in the world, the Ottoman architecture, the crooked colorful houses, the mix of cultures and religions.
What is there for me to do/see
Suleymaniye Mosque
The best viewpoint in the city: For free!  Overlooking Istanbul from the top of a hill, Suleymaniye offers incredible sights over Istanbul. Besides, it's much calmer than the Blue Mosque and it's beautiful inside and outside.
Eminonu & Yeni Camii (New Mosque)
After Istiklal Street, Eminonu is probably the most crowded place in Istanbul. But Eminonu is different: here you can observe the best of Istanbul's diversity. Huge groups of tourists are mixed with fishermen, the most conservative muslims and street sellers. Everyone says "if you are looking for something, you will find it in Eminonu". The streets behind the Spice Bazaar are a messy but delightful world: Muslim clothes, phones, wedding dresses, fabrics, food… you name it, they have it.
Yeni Camii has my favorite interior out of all mosques I have visited in Istanbul. Most people don't even bother visit but look at it!
Balat & Fener Neighborhoods
If you want to know how Istanbul looked 100 years ago, visit these neighborhoods. Here you will find a different Istanbul: it's the most conservative and somewhat, poor part. But it has a real feel to it. The old houses are still untouched or rehabilitated and the area has some beautiful colors perfect for photography lovers.
Recommend Stops: Chora Church and Fener Greek Patriarchate
Pierre Loti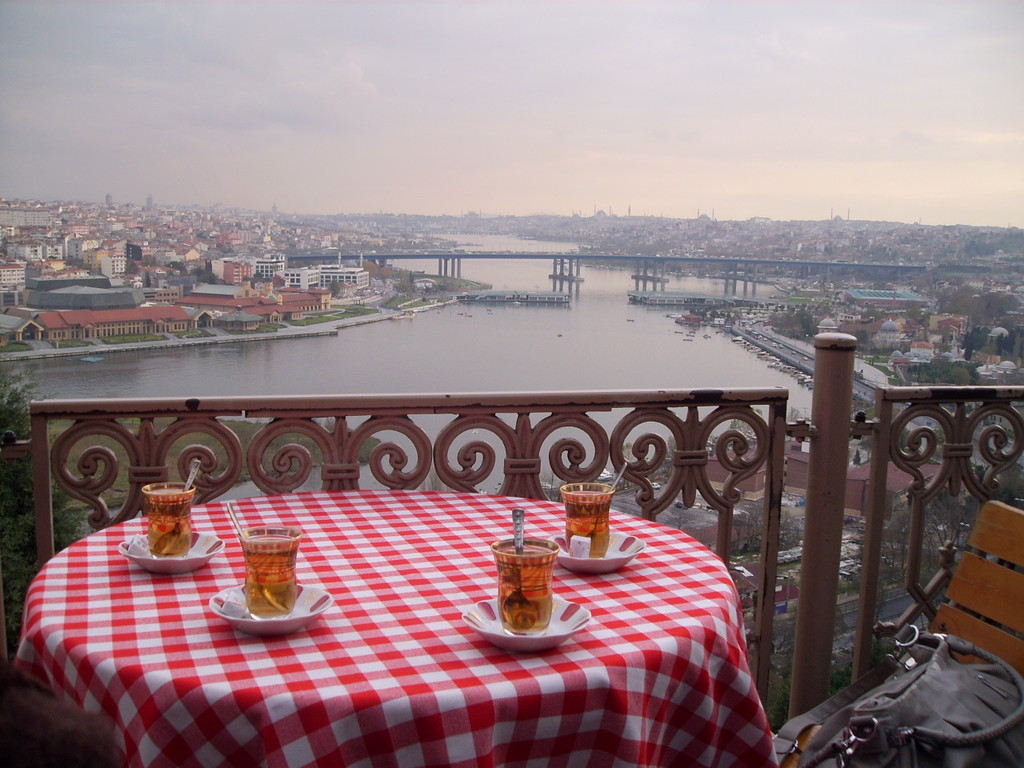 The Pierre Loti Café is a nice place to stop by and rest for a while. It rests on top of a hill, looking to the Golden Horn and it's reachable either by walk or by a funicular ride (recommended).
Caferaga Medresesi
Just next to Hagia Sophia there's this former Quran School that has now been converted into a Turkish Arts school. Here you can see people working on their crafts and if you also want to learn you can contact them for a workshop.  Just next to it, you can also find the shop of a true Ebru master Coşkun Uzunkaya who paints amazing pictures on water.
Hodja Pasha Dance Shows
You have probably heard about the Whirling Dervishes before. This "dance" is actually a religious ritual, but it's a very beautiful ceremony to witness. Hodja Pasha in Sirkeci also hosts shows with traditional Turkish dances. I have been to Rythm of the Dance show and I thought it was a nice show. However, I didn't pay to assits. I think 70 Liras is a bit too much but if you want to learn a bit more about Turkish culture and dances, it's a good bet.
What is there for me to eat?
Balik Ekmek
Perfection on a sandwich: Grilled fish, salad an onion on a bread loaf. These are sold next to the Galata Bridge and under it as well. The price is around 6TL and it's the perfect choice for a lunch by the Bosphorus.
Sultanahmet Köftecisi
The most famous place in town to have Kofte. This place doesn't have a menu nor does it accept cards as payment method. Everything is simple and fast. You sit, order Kofte, eat and go out. But it is THE place to go if you want to try the best Kofte for a cheap price.
Simit & my favorite bakery
Cigdem Pastanesi has my favorite Simit! It's crunchy on the outside, fluffy on the inside and a bit sweeter than the ones you get on the streets. Here you will also find a huge range of Turkish pastries to keep you full of energy while travelling.